Here at Puerto Montt & Puerto Varas Tours, Jack & Carola Trout have been touring folks just like you around the Lake's District & River's District of Chile & Argentina since 1994. Our In-depth Knowledge Of Chile & Argentina's History, Geology, Geography, Lakes, Rivers and Volcanoes, As Well As Local Knowledge Is What Sets Us Apart For Your Tours.
* We offer Tours Off the Cruise Ships in Puerto Montt, Aysen & Punta Arenas Chile – Regions 9, 10 & 11.
* Tours To See The Penguins In The Isla De Chiloe.
* Tour To See Parque de Alerces Near Puerto Montt Chile.
* Full Day & Half Day Tours Around The Lake's District & River's District Even From Chile Into Argentina On Multiple Day Adventures.
* We Are Mainly An English Based Speaking Guide Company Guiding Tours For Many Tourist From All Countries As Well As Having Spanish Speaking Guides For Folks From South America.
* Van Tours As Well As Private Tours Just For Your Family, Friends Or Company. We Specialize In Private Tours.
* Tours To Lago Llaquihue, Puerto Varas, Puerto Montt, Frutillar, Puerto Octay, Puyehue, Valdivia, Pucon, Chile Also San Martin De Los Andes & Bariloche, Argentina.
* We Can Assist You With Airfare, Rent A Cars, Lodging, Group Stream Side Gourmet Lunches, Information On Crossing Borders, South American Travel Information, International Itineraries.
*Birding, Photo Opportunities, Landscapes, Videos.
.*Jack Trout is Known Historian Who Does Tours With his Wife Carola in California & Nevada When He's Not Guiding in Chile.
* Carola Trout Was Born And Raised In The Llanquihue Puerto Varas, Puerto Montt, Lake's District Region Of Chile. Jack Trout Is From Portola, California And Has Written Books For Fodor's Travel Books Out Of New York. All of our other Spanish speaking guides are born and raised in the region.
* All Major Credit Cards Accepted & Paypal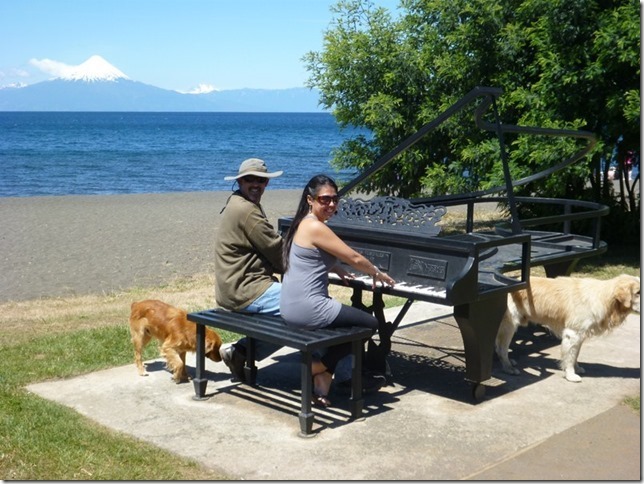 Our commitment to providing the most entertaining and interesting adventures available in all the areas we tour, just let us know what you're interested in or we can suggest something we have in mind.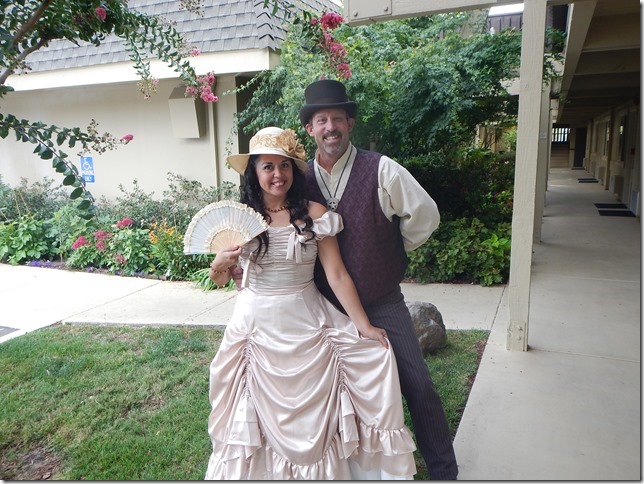 Jack and Carola, our knowledge of Chile, Peru, Bolivia and Argentina's history is the total experience difference.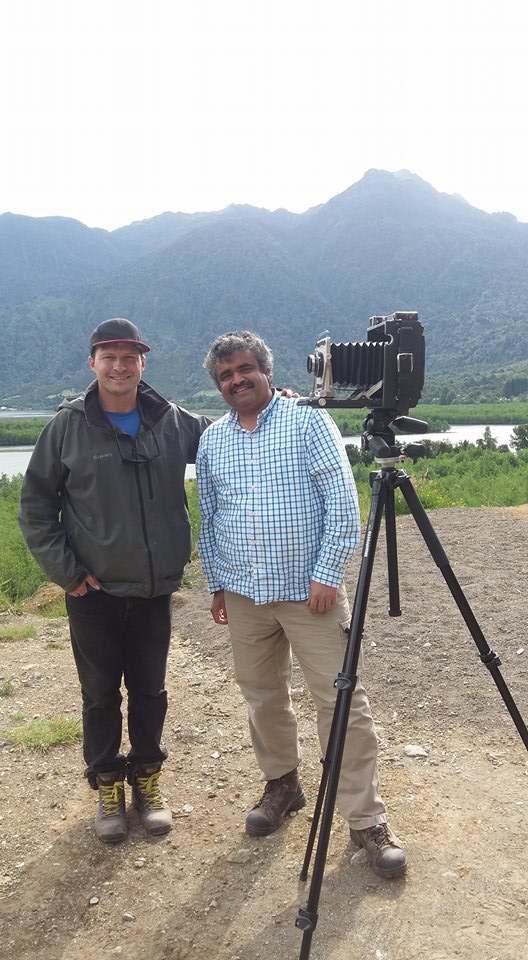 We Know The Best Locations For Your Hobby Or Professional Shoot.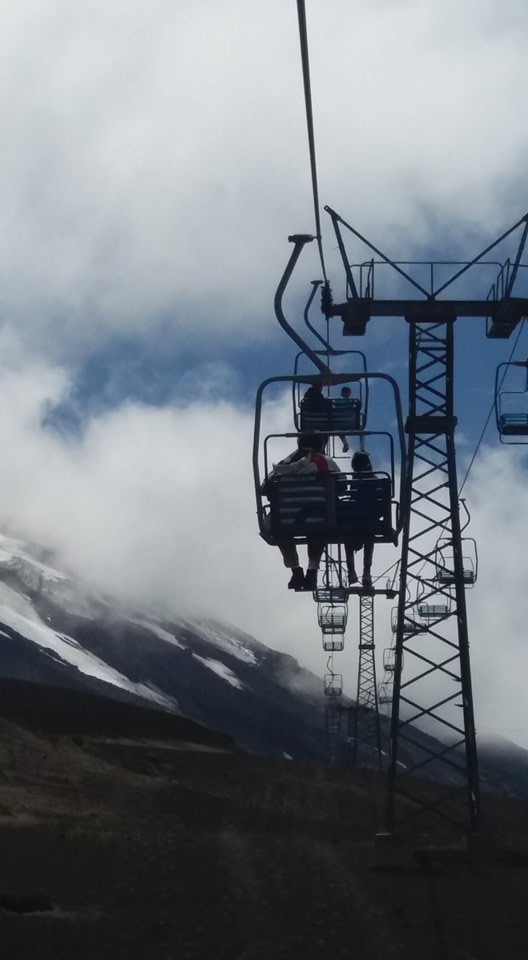 Bringing Our Clientele To New Heights!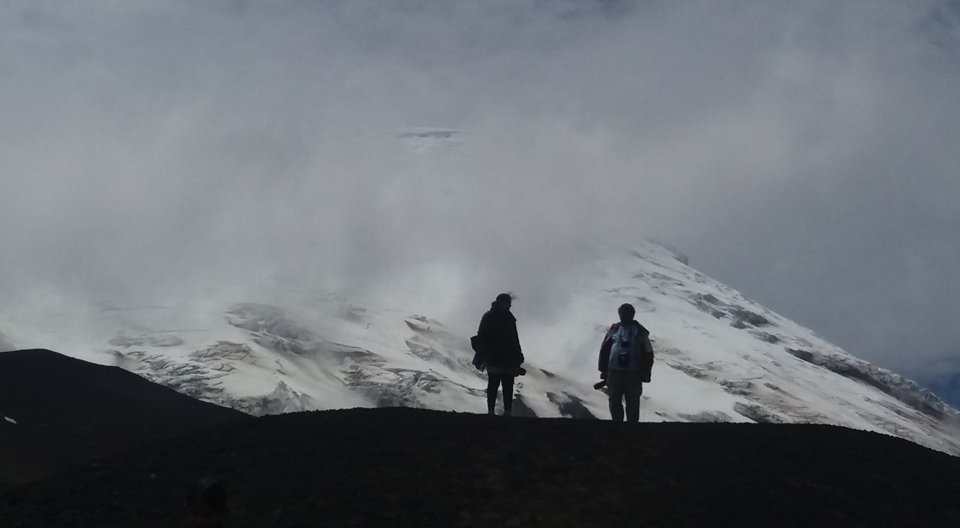 The Most Incredible Safe Locations, Is What We're All About.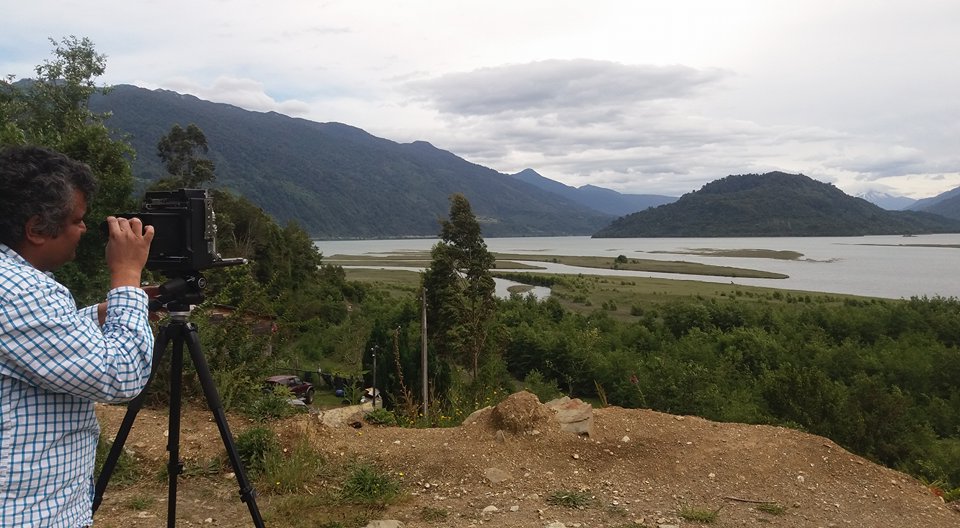 Enjoy Amazing Photography Around The Lakes District Of Chile In The Fjords Of The Reloncavi Estuary.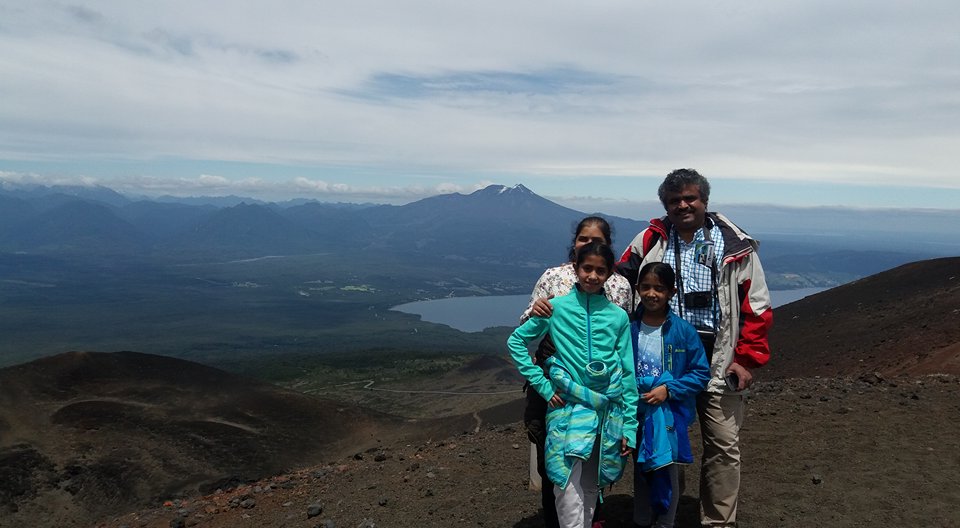 Family Adventures Welcomed, We can Customize Your Private Family Adventure As We Only Provide Private Tours.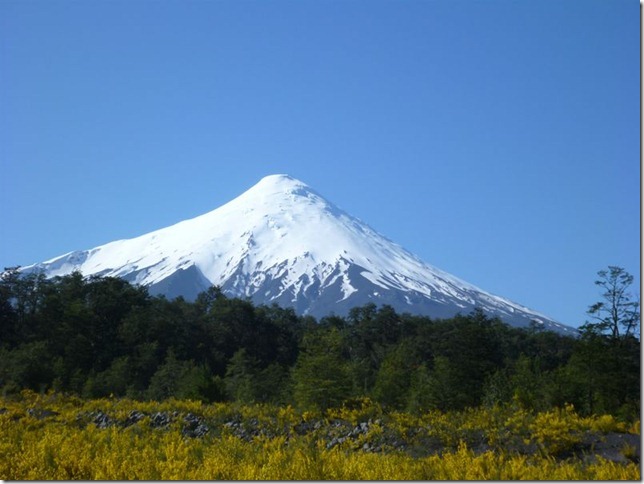 Osorno Is a Magnificent Volcano In The Lakes District Region Of Chile, This Volcano Is The Icon Of The Region And Can Be Seen From All Directions While Traveling Around This Area.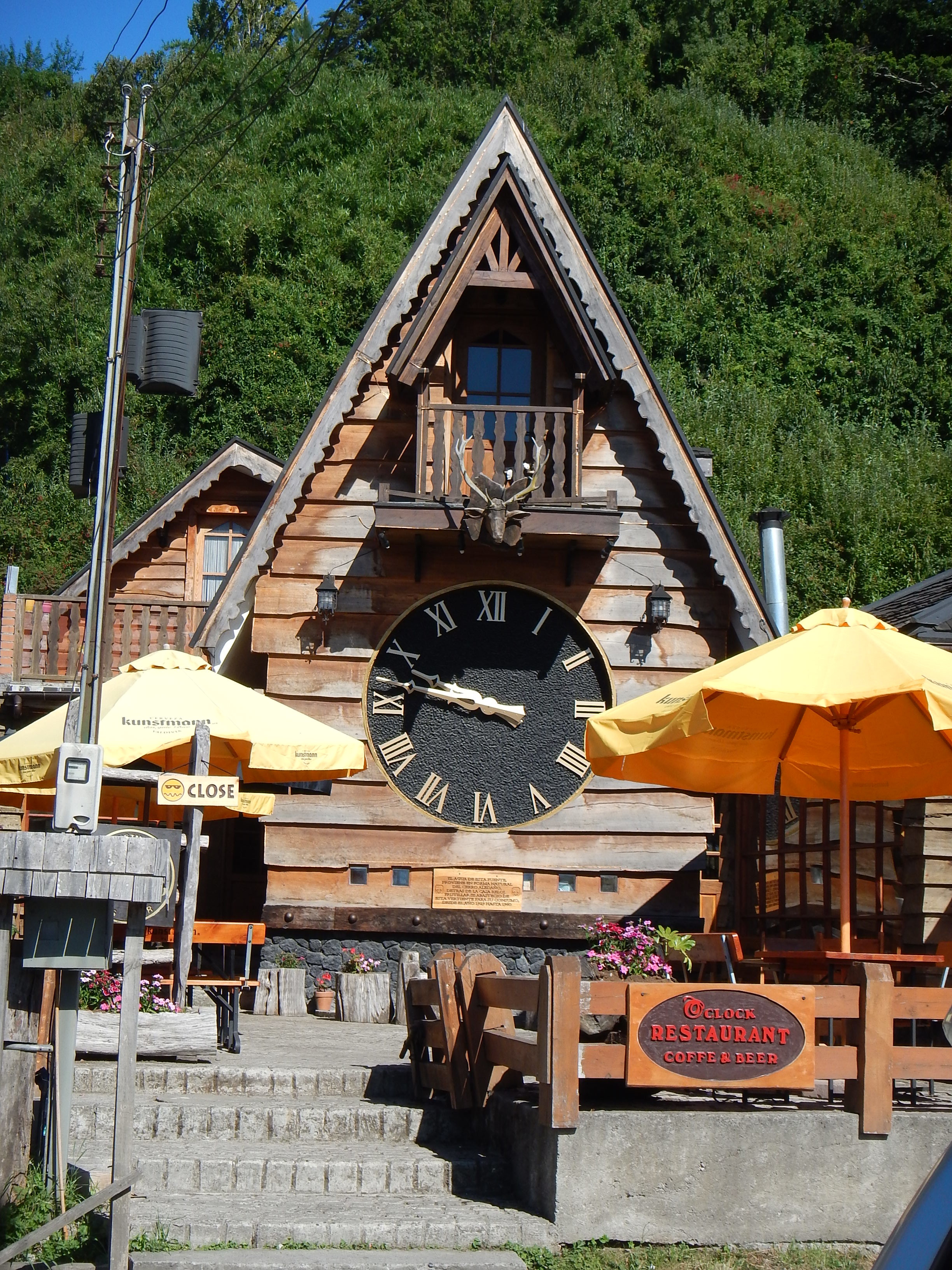 Frutillar Is a German Town In The Lakes District Of Chile, We Want To Take You There And Explain All The History.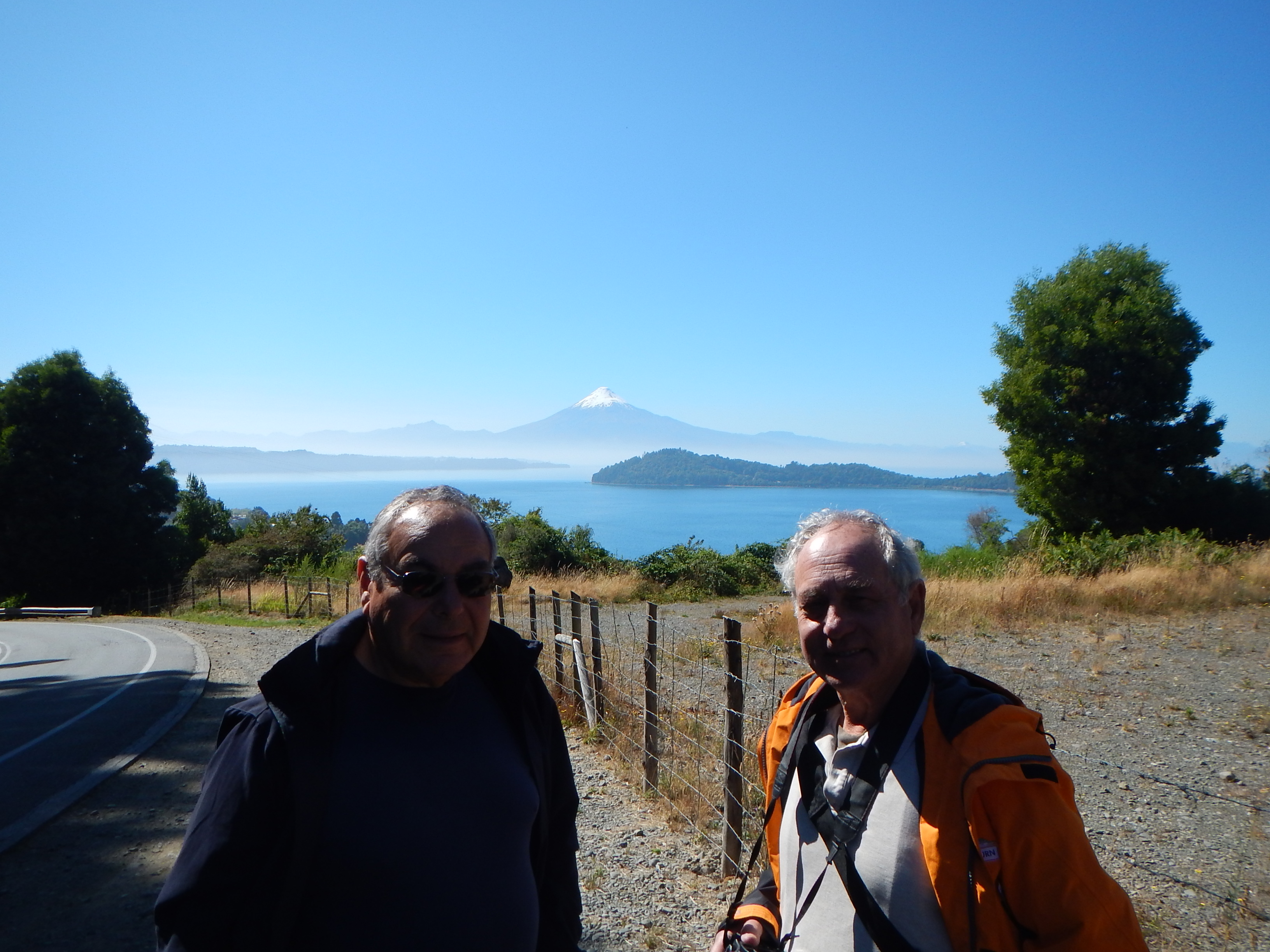 Private Tours Done Right, Catered To How You Want It. Just Give Us And Email At info@jacktrout.com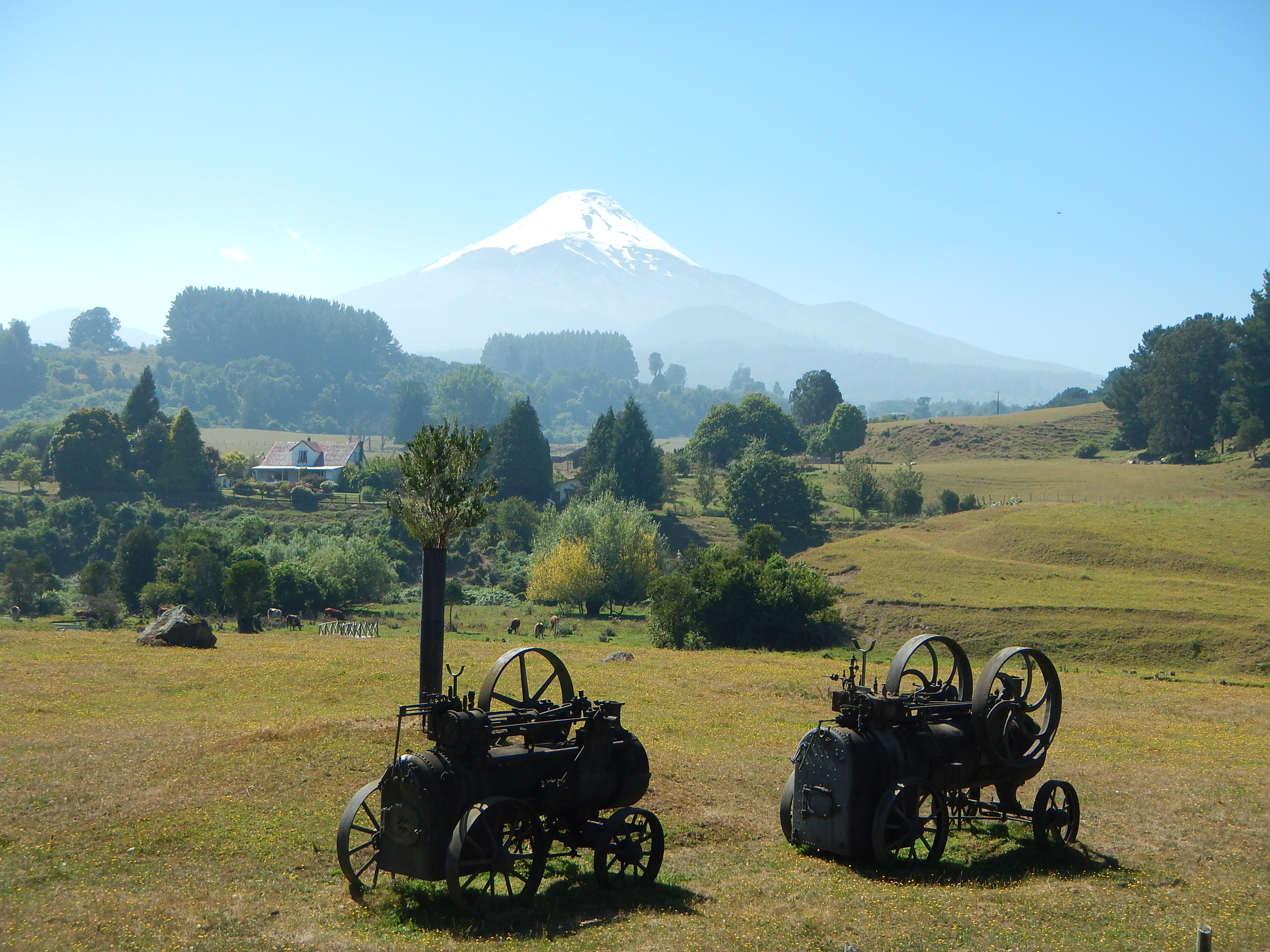 These Are Just Some Of The Places We Want To Take You And Your Family To.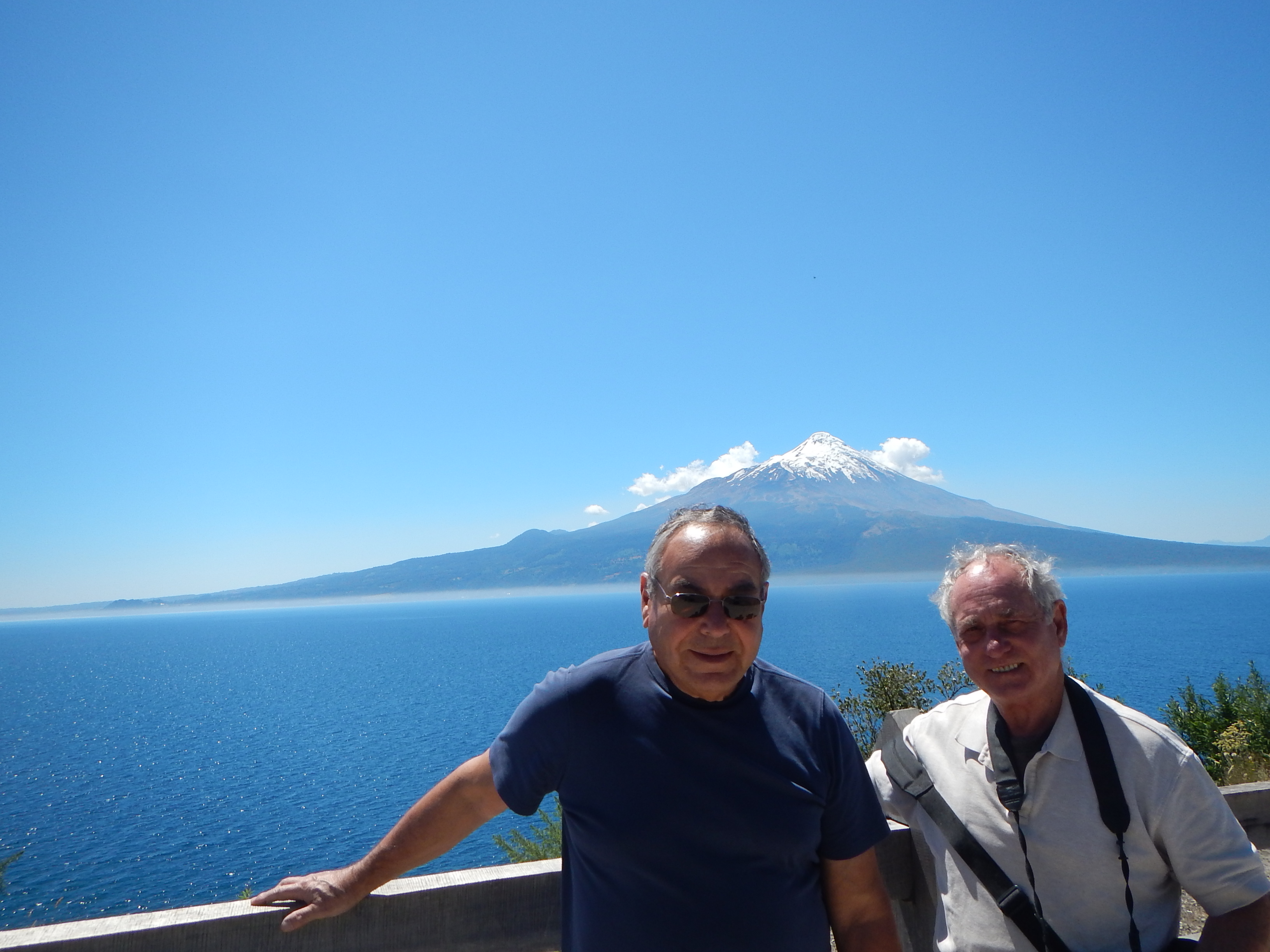 Breath Taking Strikingly Beautiful Views That Will Make Your Travels Down To Southern Chile Spectacular.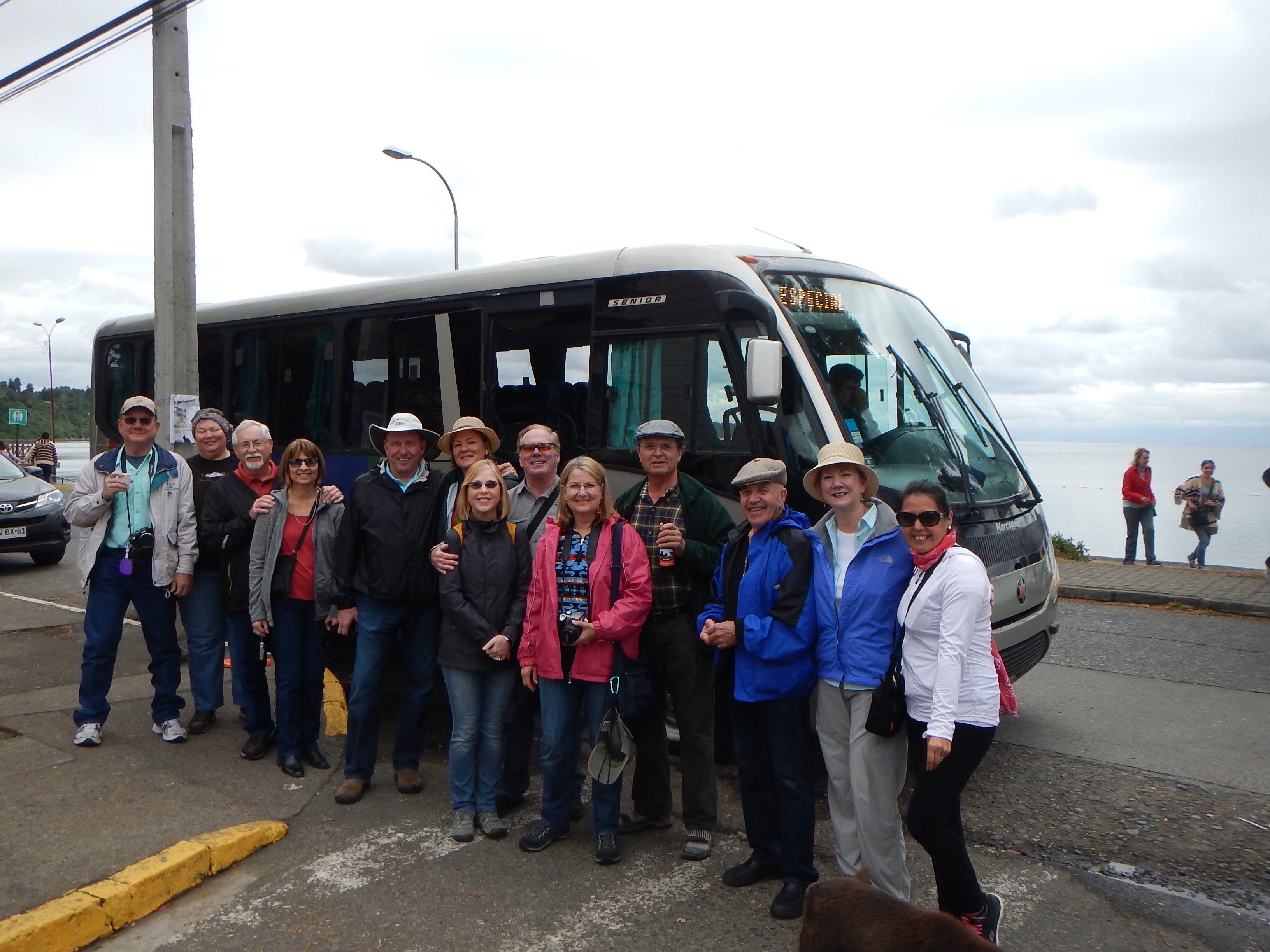 We Know The Area As Well As The Amazing History Of These Region, Let Us Share Our Extended Knowledge With You Or Your Group.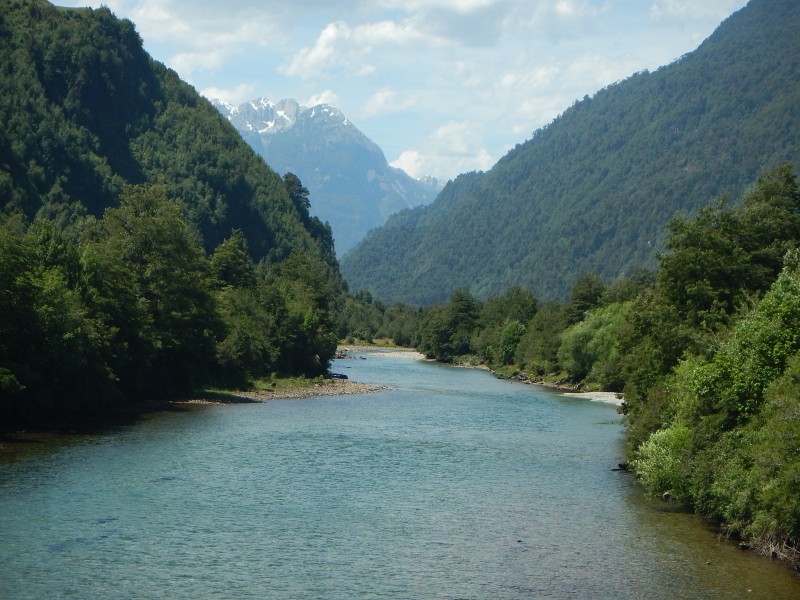 The Rio Cochamo Fed By The Andean Glaciers That Run Off And Make This One Incredible Gin Clear River.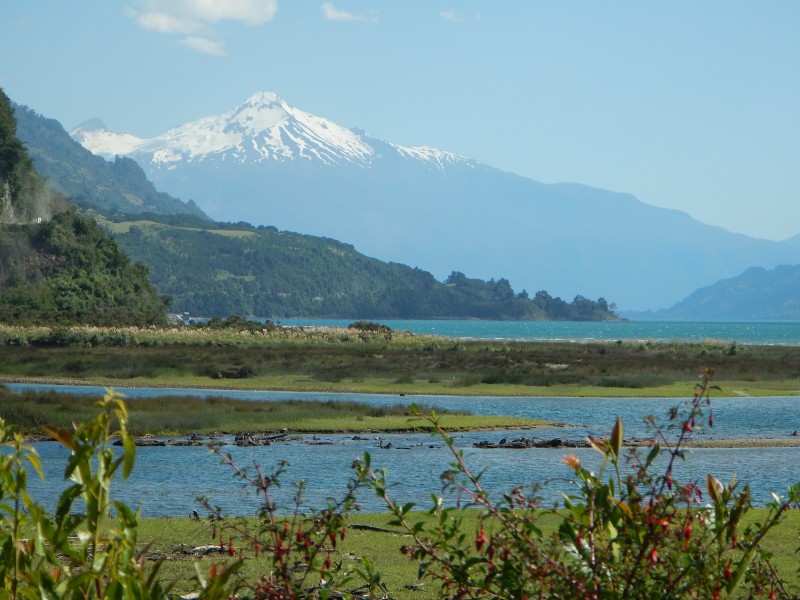 The Reloncavi Estuary Fed Mostly By The Rio Petrohue & Rio Cochamo With The Volcano Yate As Its Witness.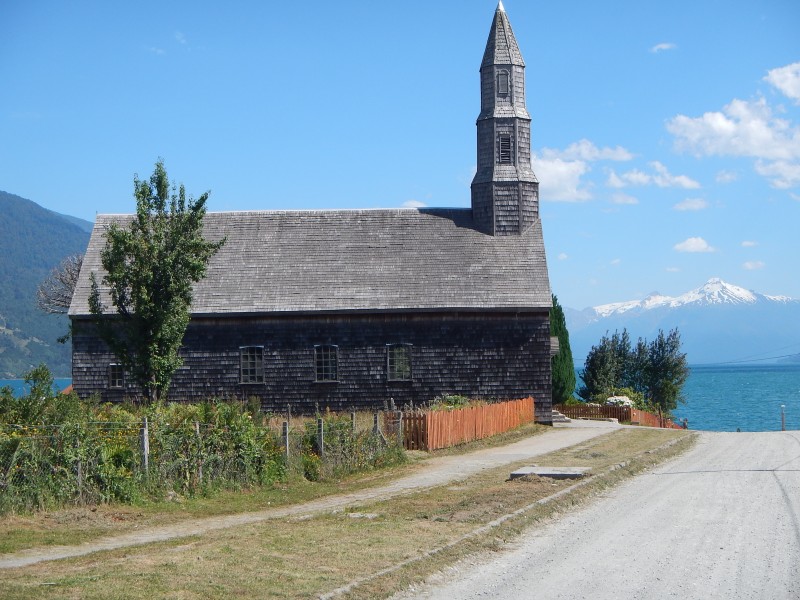 Down in the town of Cochamo, a church that was built in the early 1900's, I was told the wood was all brought in by ship as back then as they didn't have roads out to here.
Let Us Lead Your Group On Their Next Tour Around Puerto Varas, Frutillar & Puerto Montt Chile.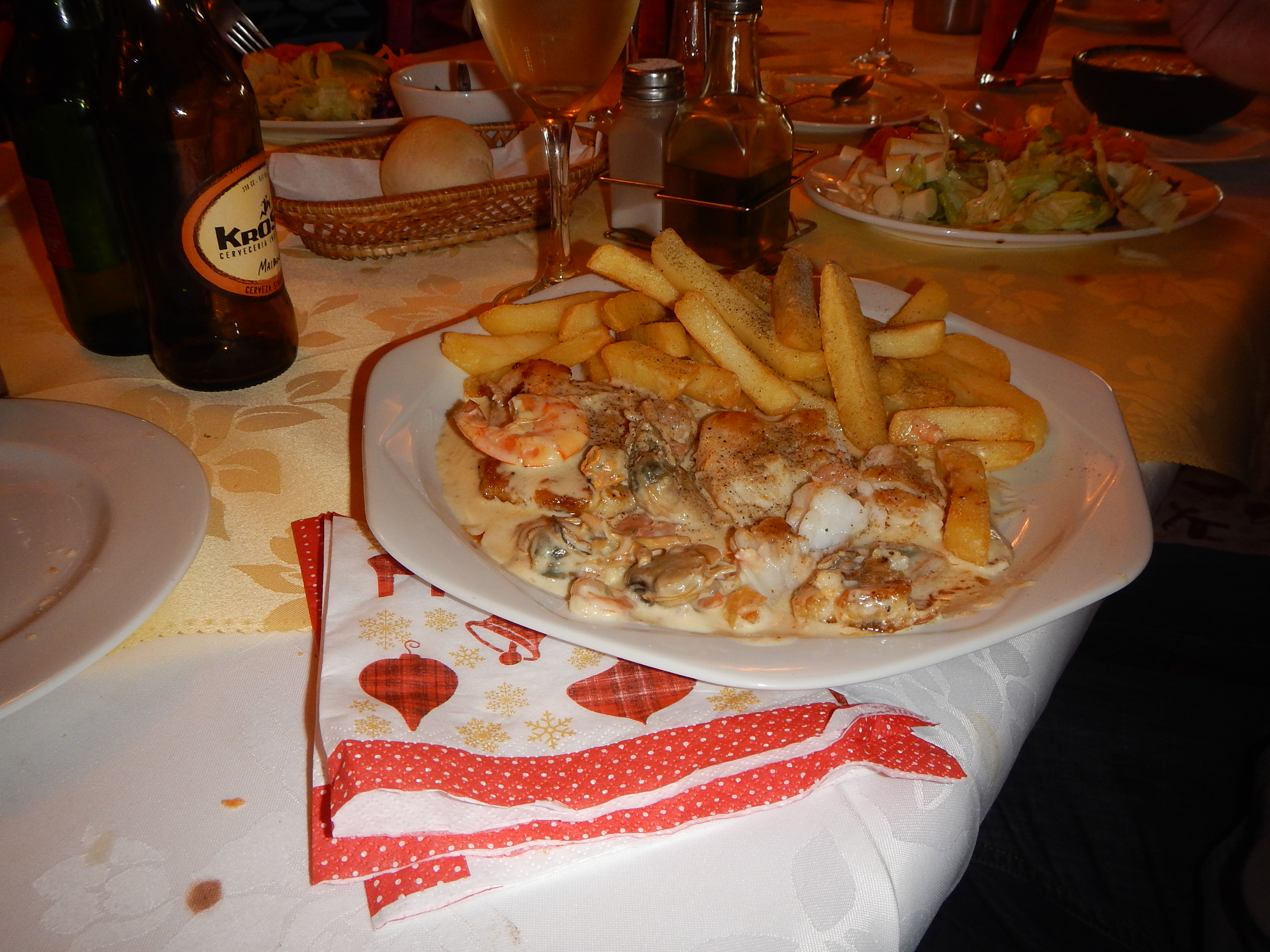 Great Food Is Available On Our Group Tours For Buses & Mini Van Tours In The Lakes District Of Chile.
Check Out Our Tours To The Isla de Chiloe To See The Incredible Views & Visit The Penguins In Puñihuil, Chiloe Island. Day Trips From Puerto Varas, Ensenada & Puerto Montt.
Read our stories –  Adventures In Chiloe Penguins & Views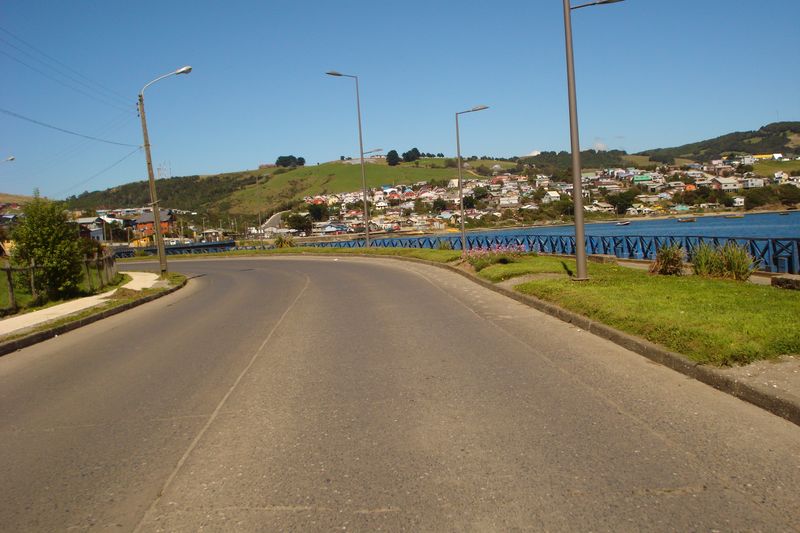 We Tour You Through The Town Of Ancud, Chile To See All The Painted Houses & Possible The Market.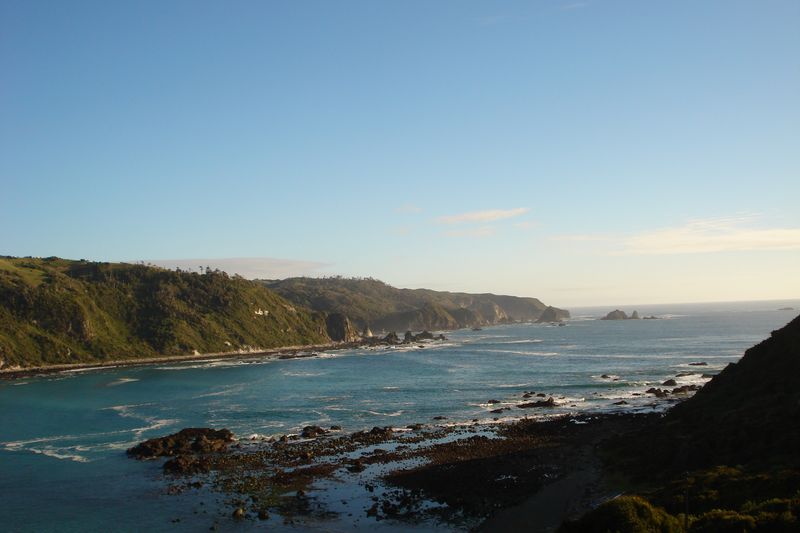 We Can Tour You From Puerto Montt, Puerto Varas or Ensenada, Lakes District Chile to The Isla de Chiloe Best Sites.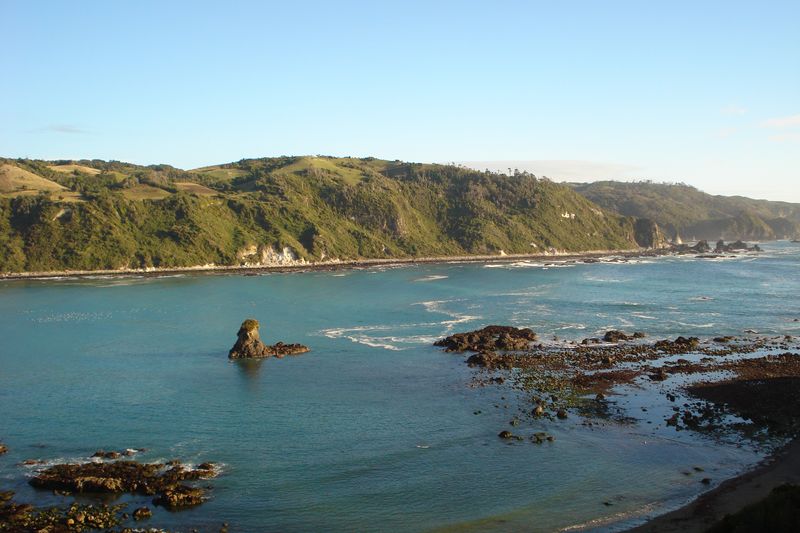 We Know The Best Places For Breath Taking Views While Touring The Island That Only Takes An Hour 1/2 or So From Our Starting Points.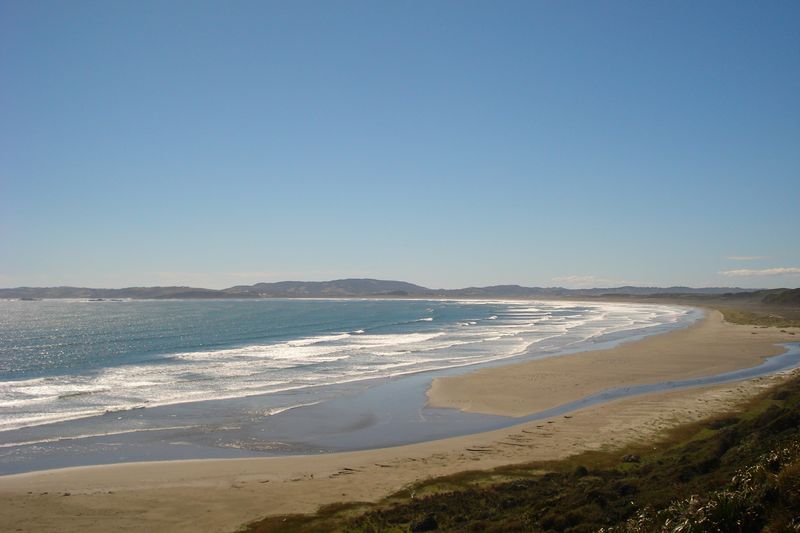 Beaches That Go For Miles Without A Soul Insight.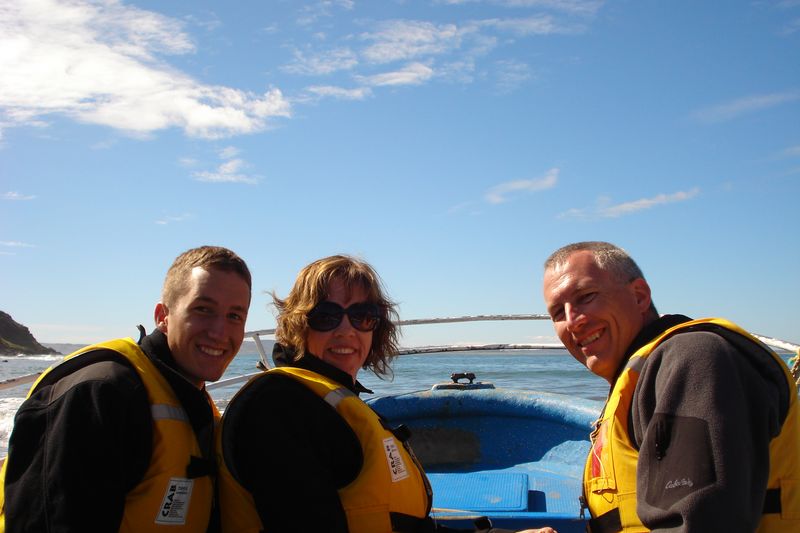 We Take A Boat Ride To Where The Penguins Are Located.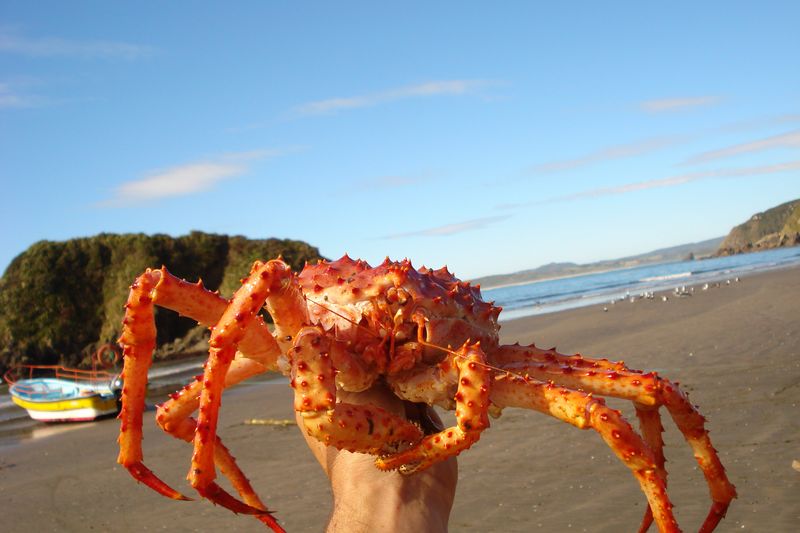 King Crab Central Folks!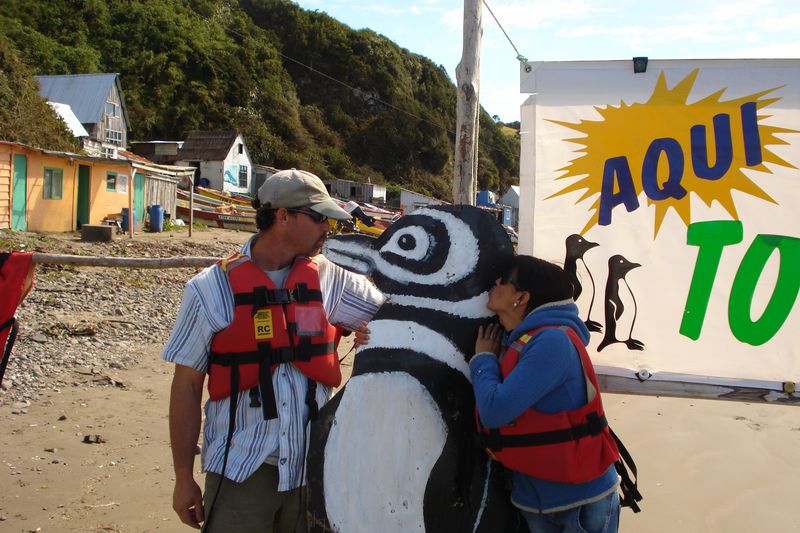 Don't Forget Your Personal Flotation Devices. (PFD's)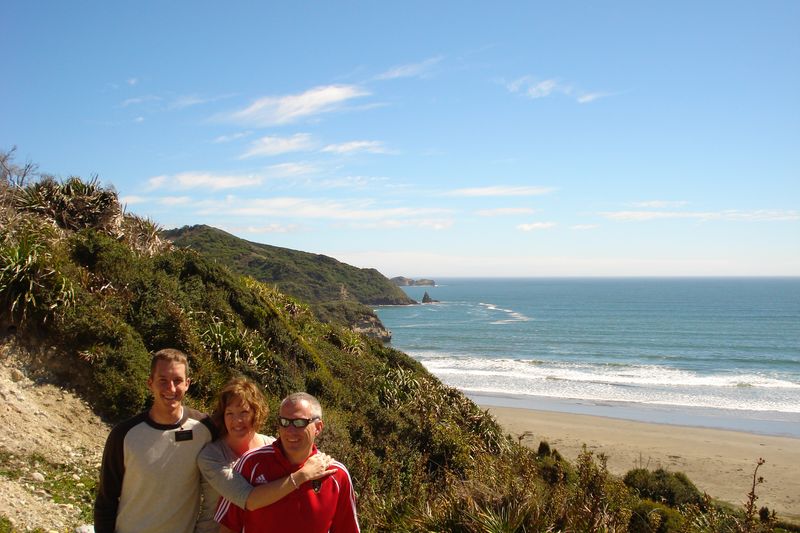 The Views Are Some Of The Greatest You Can Imagine.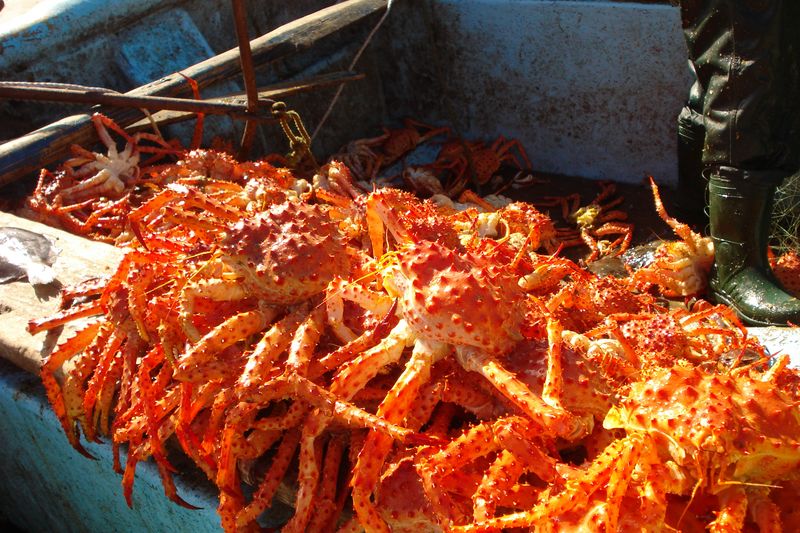 When Those Local Boats Come Back To Harbor With A Boat Load Full Of King Crab For Sale, Bring Your Cooler's!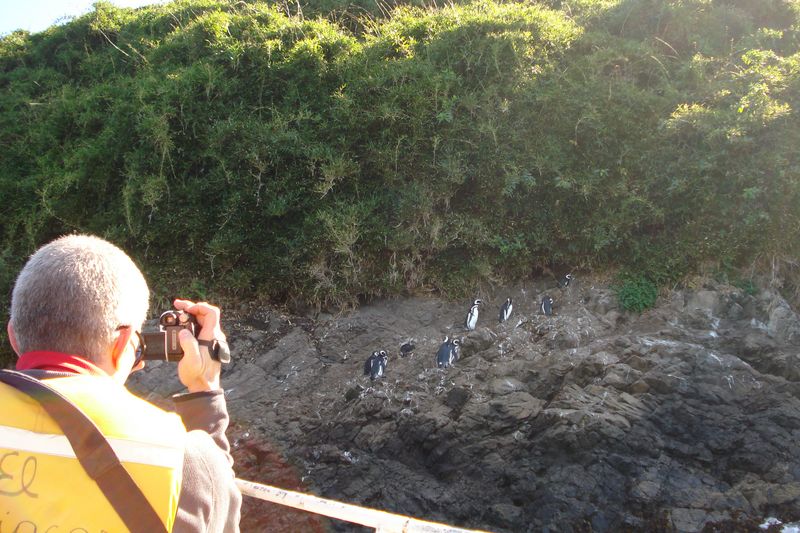 We Don't Actually Walk With The Penguins, That's Prohited, But The Lecture That We Translate Into English And All The Information & Experience Is One You Will Never Forget. You Will Enjoy The Seafood Lunch At A Local Restaurant On Our Tour.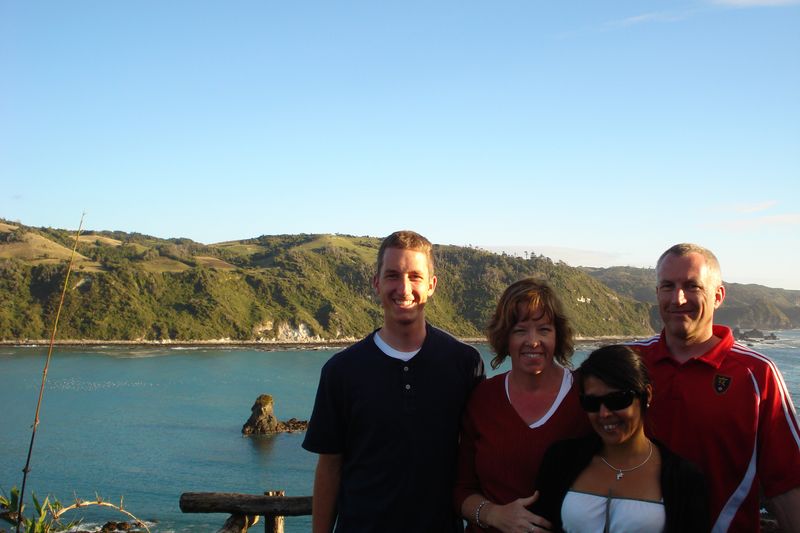 Another Happy Client With Chilean Born Tour Guide, Carola Trout.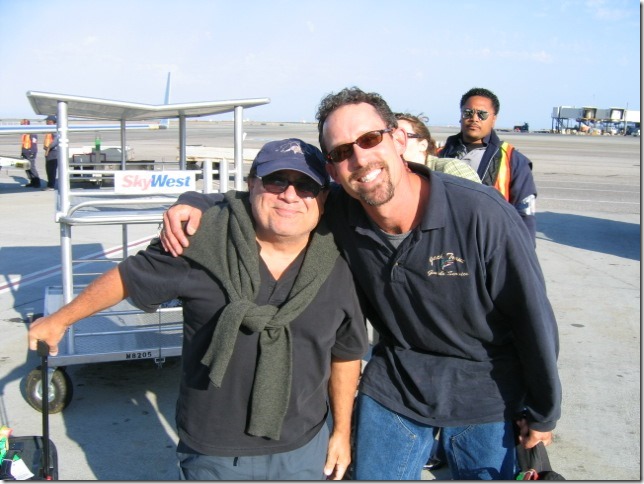 Jack and Danny Devito, getting ready for a great day!
Contact Us:
Puerto Montt & Puerto Varas Tours
Dirección: San Pedro 422, Puerto Varas – Chile –  Chilean Cell Phone – 56- 993259490

From The United States Call: 530-926-4540 
2nd Location:
Calle Sargento Aldea #6
Llanquihue, Chile
56-9-66238782 Chile Cell
56-65-243022 Landline Chile
530-918-8879 Worldwide USA Cell
www.tourpuertomontt.com
info@jacktrout.com
skype: jacktrout24
www.jacktrout.com * www.tourmtshasta.com * www.tourplacencia.com * www.cubaclassictour.com * www.cubaflyfishguide.com Check out some of the other areas and tours – fly fishing we offer worldwide.